Celebrity alert... Jonny Mitchell from 'Educating Yorkshire' came to see us!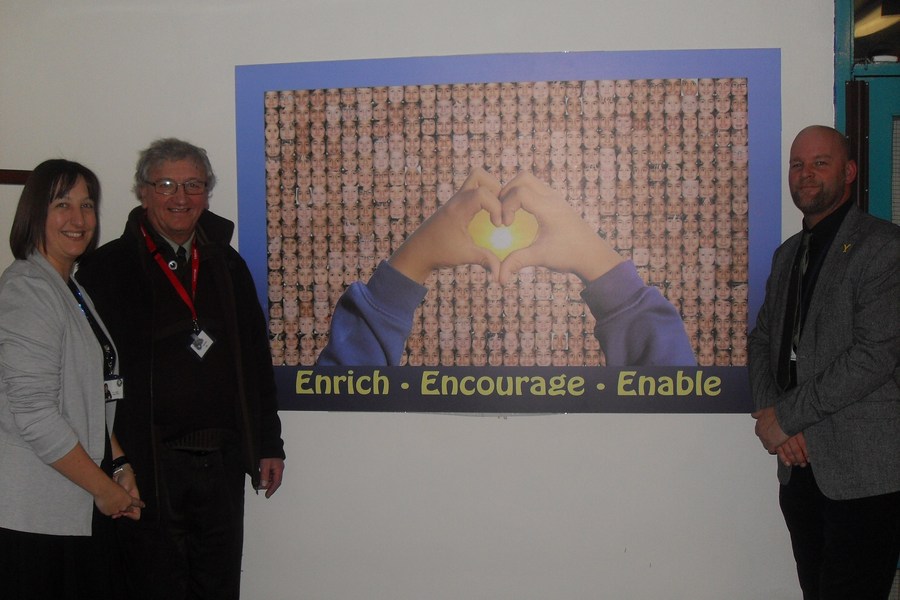 Welcome to Riddlesden St Mary's.
Headteacher's Welcome
Welcome to our school website. I hope it gives you a flavour of what life is like at St Mary's and that any questions you have are answered.
I am incredibly proud to be Headteacher of St Mary's, a school at the heart of the community. This is an exciting time for us as we move our school forward, with high expectations for all our children. Our strap line ' Encourage, Enrich, Enable' underpins our ethos and we strive to help our children to reach their potential.
If you would like to come and visit the school, meet our staff and see our children in action please get in touch. We would love to see you!
Mrs Linda Wright
Headteacher
Comments (5)
Show Comments
Molly
(a couple of months ago)
i love this school it is the best in the universe
Suzanna Qamar
(less than a year ago)
Great new website.You're so lucky to have a visit from Jonny Mitchell.Love the motto.Met children from your school.So polite and well mannered.A credit to the entire team at Riddlesden St Marys. X
siaam
(less than a year ago)
Hi Miss Pool i really like this
Kid 123
(less than a year ago)
Riddlesden St Mary's is a good school because I was once a student there and I wish to be a student there again.
siaam nadeem
(less than a year ago)
I like the website Mrs Pool